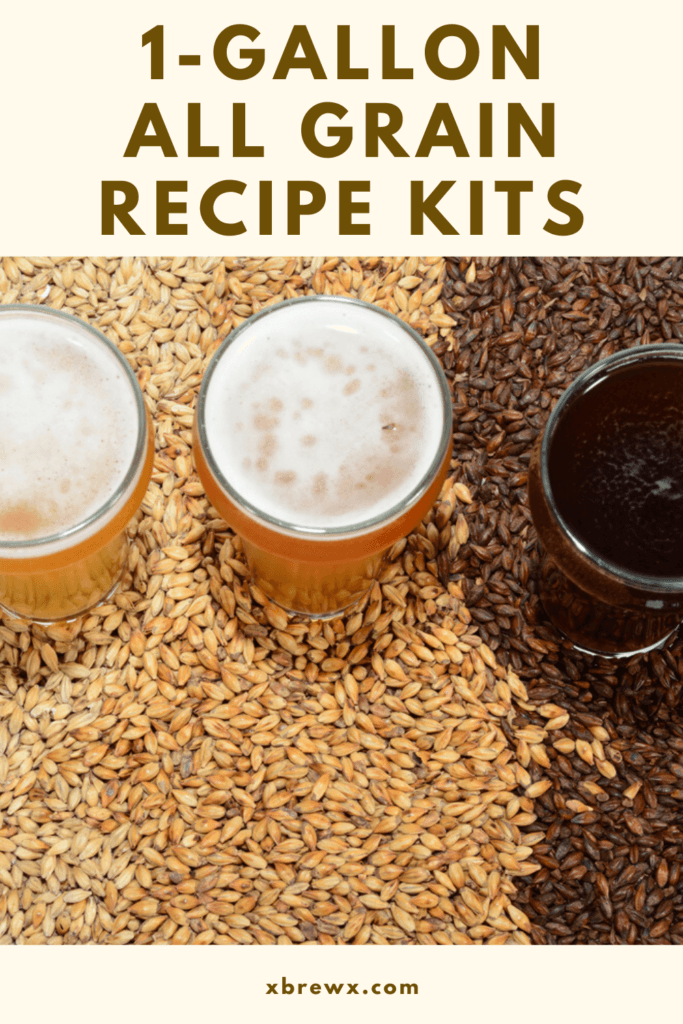 Small batch brews are relatively quick to make and drink, so it's easy to cycle through a lot of recipes. As a 5-gallon brewer (typically), I usually get to that last 20% of a keg and I'm ready for something new!
That's why I've been doing more one gallon recipe kits. That way, I can practice brewing more, taste more styles of beers, and experiment with more exotic ingredients. For example, I might brew a 1 gallon porter recipe twice, and throw in some toasted coconut on the second recipe.
In this post, I wanted to highlight the (few) all grain 1 gallon recipe kits out there. The fact is, most gallon recipe kits are for extract brewing, but there are a couple places that do all grain.
These are all ingredients only kits.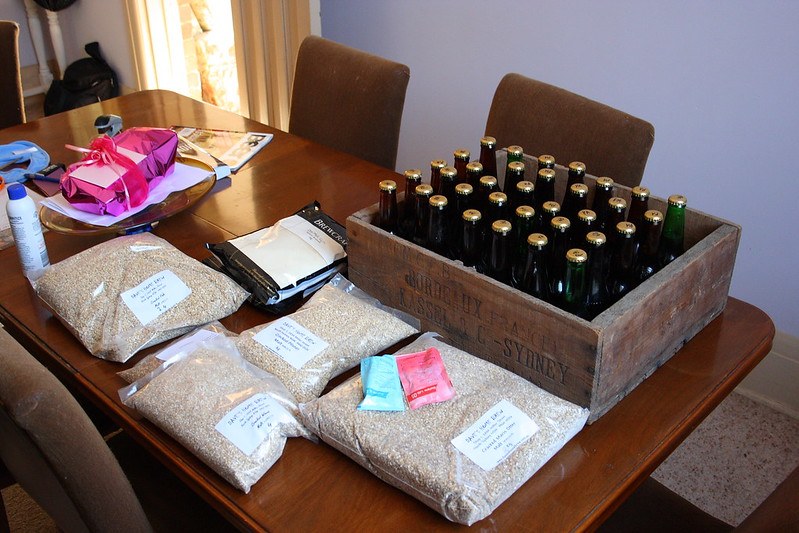 Best 1-Gallon Homebrew Recipe Kits
I've organize these recipe kits by style so you can find what you're looking for more easily. Most kit makers have a couple recipes available!
Brooklyn Brew Shop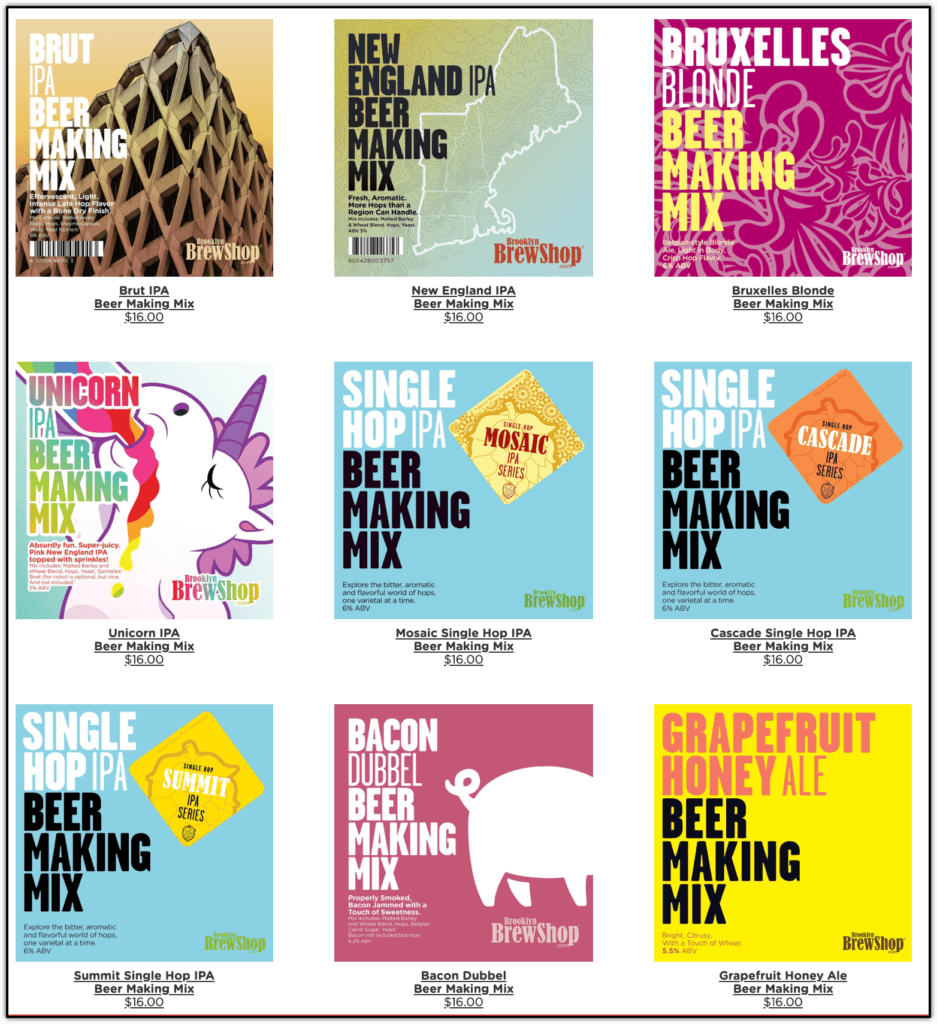 Brooklyn Brew Shop has many (but not all) of the recipes available as 1-gallon homebrew kits too, in case you haven't bought the stuff to make your beer yet. They include the required fermenter, tubing, siphon, etc. (except for bottles)
These guys clearly take the cake when it comes to recipe variety. First off, you have a huge range of beer styles. Secondly, there are actually some pretty unique riffs on those styles.
For example, you can do just a normal hazy IPA, American wheat, or milk stout. Or you could opt for something weird like a green tea pale ale, a jalapeño saison, or a chocolate covered pretzel porter.
Each kit is only $16, which is amazingly priced compared to other small batch recipe kits. Watch out for shipping though, since these kits are about $22 on Amazon (Prime, Free Shipping), so I suspect shipping rates from the supplier will bring up your bottom line.
Light

Honey Grapefruit Ale
Bruxelles Blonde
Afternoon Wheat
Jalapeño Saison
Belgian Blonde (Rose Buds, Lavender, Chamomile)
Mojito Ale

Hoppy

Everyday IPA
Brut IPA
New England IPA
Unicorn IPA
Single Hop IPA (Mosaic, Cascade, Summit, Simcoe, Galaxy)
Double Meringue IPA
Green Tea Pale Ale
Warrior Double IPA

Malty

Chestnut Brown Ale
Bacon Jam Dubbel
Bourbon Dubbel

Dark

Chocolate Maple Porter
Chocolate Covered Pretzel Porter
Oatmeal Stout
Mexican Hot Chocolate Stout
Milk Stout

Sour

Gose
Berliner Weisse
Session Sour

Clones

Brew Dog Elvis Juice
Evil Twin Bikini Beer
Brew Dog Punk IPA
Other

Sparkline Rose
Cider
Kombucha
Austin Homebrew Supply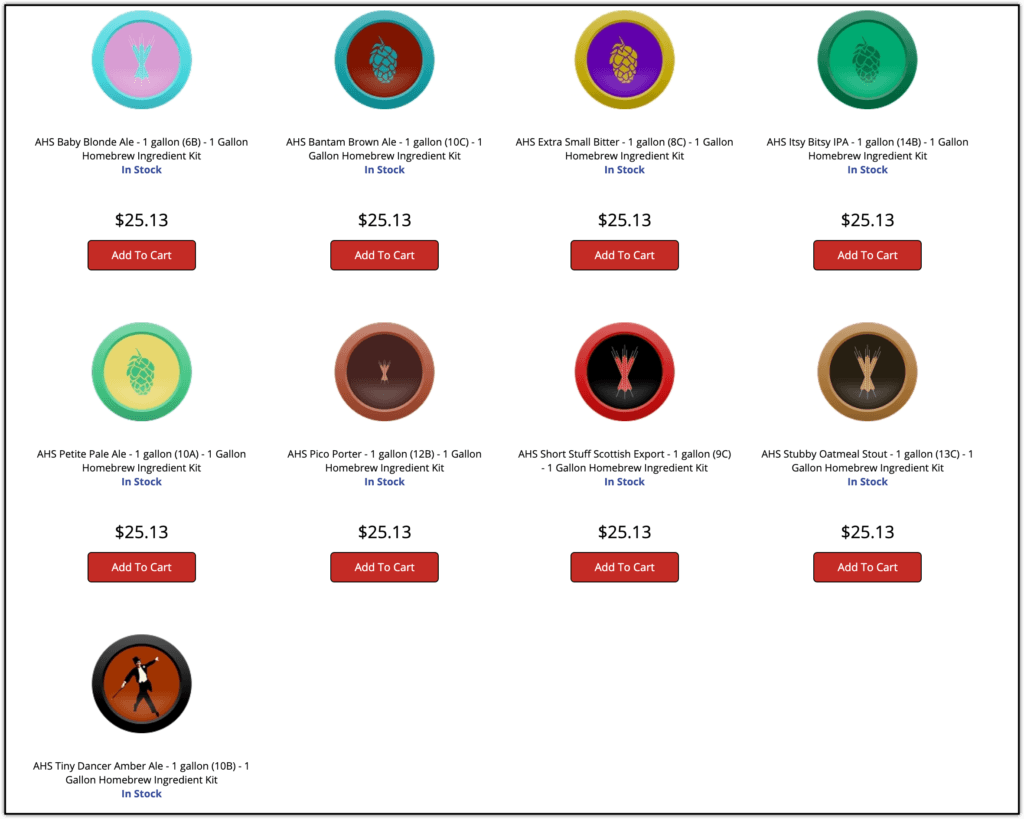 Austin Homebrew Supply has a small, but respectable number of 1-gallon all grain recipes available. What I can't figure out is why they're so expensive.
Brooklyn Brew Shop's kits are only $16, and these are selling for $25? I'm tying to figure out why the huge difference since both brands are straight up ingredients-only.
Anyway, all of these beers are actually unique styles that you can't find at BBS above, so that counts for something! If you aren't into a rose bud belgian blonde, how about just a plain-old American blonde. If you don't want a weird hipster chocolate pretzel porter, there's a regular porter (Engish style) right here!
Austin Homebrew Supply seems to be focused on English style beers since you've got the ESB, English porter, and English brown. The IPA should be American though. USA! USA! USA!
Light
Hoppy
Malty

Brown, Scottish Export, Amber

Dark
Beyond Recipe Kits – 1 Gallon Recipe Design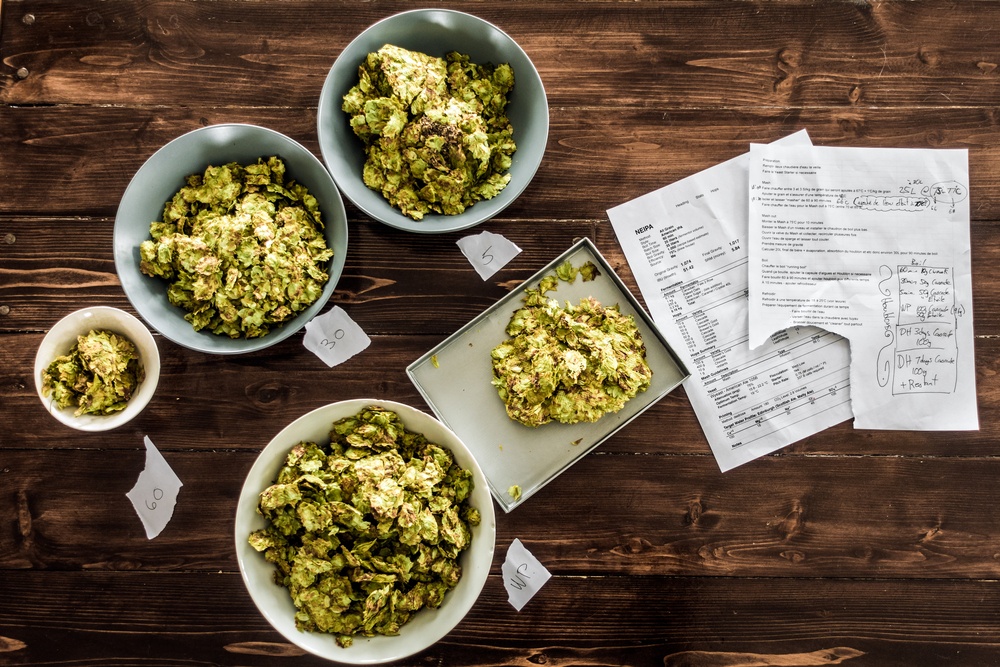 Though the selection of 1 gallon all grain recipe kits is pretty small, the world of homebrewing is massive. There are tons of online resources available online to help you create your own recipes.
Tweaking (and Scaling) 5 Gallon Recipes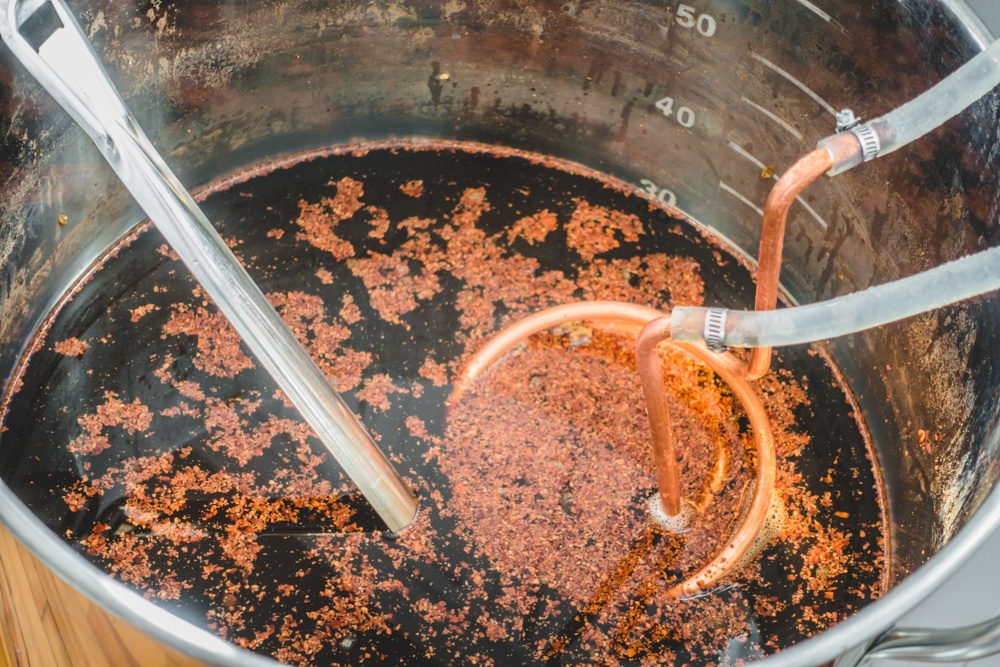 My personal favorite way to make my own recipes is to tweak what others have done. Personally, I'm not that great of thinking of a recipe from scratch. What I normally do though, it take a recipe and add some weird ingredients to it to make it my own.
For example, I might take an American pale ale recipe and add grapefruit to it. Or a basic stout recipe and add Hershey's chocolate syrup. What about a saison with a mix of fresh fruit in the secondary?
I get a lot of my recipes from homebrew magazines, but there are a couple of great books as well. My favorite homebrew recipe books are:
Most of those are for five gallon batches though. To scale, simply divide by 5. Though scaling isn't perfect, scaling down a fifth is more accurate than scaling up a five gallon recipe to a 10 barrel recipe.
Online Recipe Formulators
There are a couple different recipe formulators online, but the standard (and best), that most people use is BeerSmith. This software will actually help you with some base recipes to start with, so you can "borrow" their recipes, then tweak them to your liking. You can also start from scratch.
Another helpful resource is the BYO website, although it doesn't take you from step 1 to finish of building a recipe. You have to know what you're looking for and seek it out.