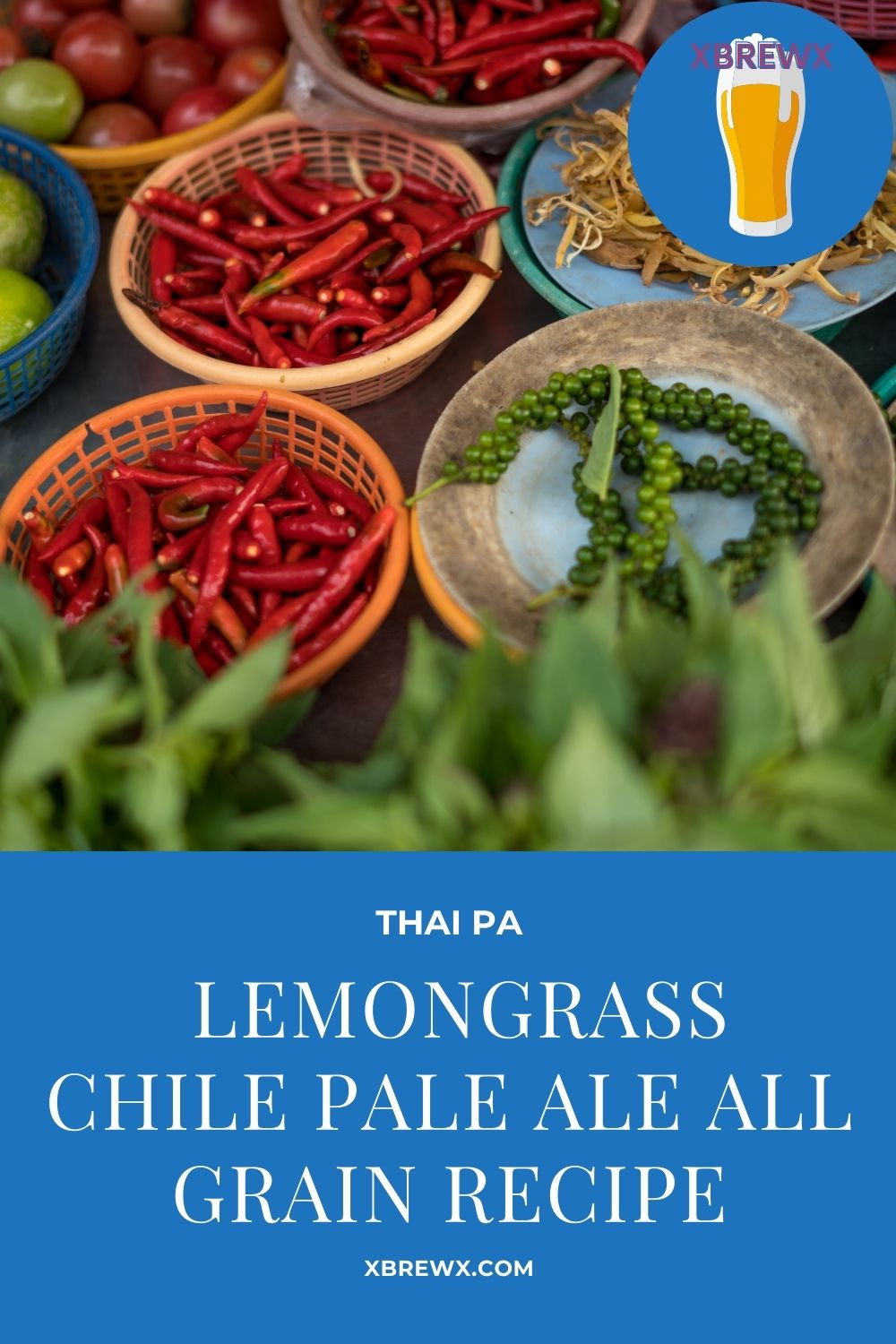 Does everyone love lemongrass, or is it just me? I had never really thought about how much I enjoy the flavor of lemongrass in Asian cooking til a buddy of mine cooked up some soup and put fresh lemongrass stalks in there. The soup was meh, but shortly after accidentally biting into a chopped stalk of this delicious plant, I decided to brew a beer with it.
Originally I wanted to do an IPA because the flavor and aroma of lemongrass is pretty strong, so I wanted a strong tasting beer to match. But then I thought that maybe the hops would be too overpowering, and decided to dial it back a notch to just a regular American pale ale.
Because my recipe making skills are still not advanced enough to pick out grains and craft a full unique brew, I typically choose an all grain kit with a recipe that approximately fits what I'm trying to achieve. As a base recipe I used Midwest Supplies Black Dog Ale kit.
From the recipe:
This is a pale ale more sweet than bitter with the malty flavors more accentuated than the hoppy flavors. It is mild, clean, and very drinkable. Hints of caramel and peppery spice in the nose.
The things that caught my eye and 'sealed the deal' were sweet and peppery. And when I read "peppery", I decided to add thai chiles to the mix. I do not want this to be a "spicy beer", but I do want to capture some of the chile's flavor. For this reason I'm doing my first alcohol extraction, and starting super light, using just 5 small thai chiles.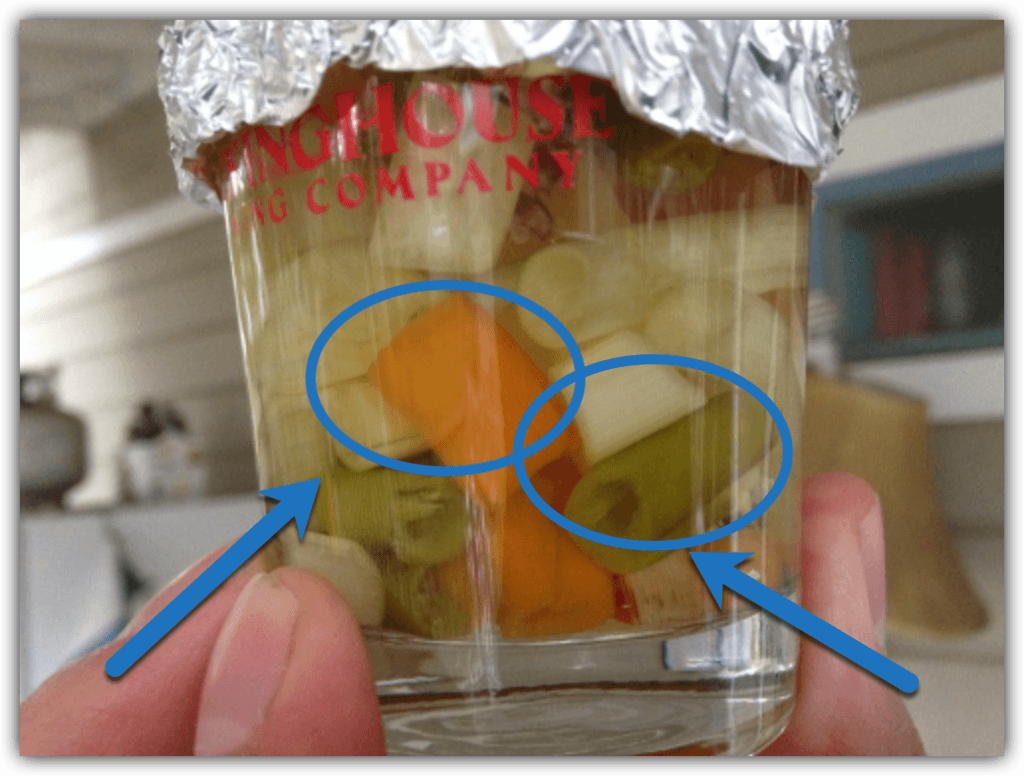 There are tons of directions I could take this recipe. I've thought of adding ginger and exploring other Asian spices, but I don't want to over-complicate things.
However, after a friend of mine suggested that I add some coconut, I decided to split the batch and secondary 2.5 gallon on some unsweetened, shredded coconut. I'm worried that this will add too many flavors and muddle up the once great idea, but I can't resist the challenge.
All Grain Recipe For Pale Ale With Thai Chilis And Lemongrass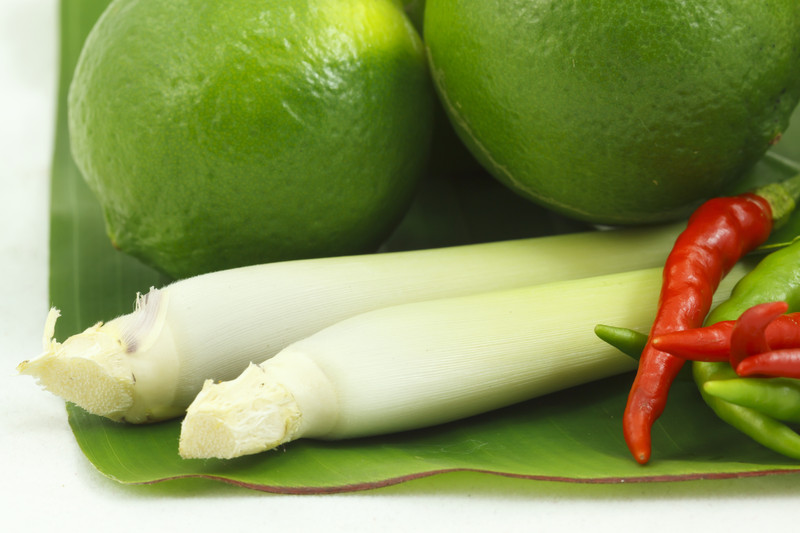 Grain Bill
7 lbs. Briess 2 Row
16 oz. Crystal 50-60L
12 oz. Malted Wheat
Hops
1 oz. Mt Hood (60 Minutes)
Original Recipe:
5 Thai Chiles, de-seeded, alcohol extracted (fermenter)
1 stalk lemongrass, bruised, chopped (last 15 minutes boil)
1 stalk lemongrass in fermenter
Optional – 4oz coconut on secondary
Optional – 1 lime per gallon (4-5 limes for a 5-gallon recipe)
What I'd Do Next Time
5 chili pepper were not enough for 5 gallons. I had read a lot about being careful with spices in beer, but I took the advice too seriously. Next time I'll make a larger tincture and make it spicer.
Targets
Original Gravity: 1.042-1.046
Final Gravity: 1.014-1.016
Results
Preboil Gravity: 1.033
Original Gravity: 1.041
Final Gravity: 1.008
Notes About Yeast Starters
This was my first time using the dark, coarse DME. I also bought a vortex stir plate 2.0 (link), so this is the first attempt at making a starter with a stir plate. This is also the first 1L starter I've made.
Previous starters were always made with 2 cups of water and 1/2 cup DME. For this batch I used 1L water and 2 cups DME, though the typical radio is 1 cup of DME per quart of water. This was a miscalculation on my part, and I'm not sure how it will affect yeast health.
If you've never done a yeast starter before, I highly recommend it, because yeast health can make a huge difference in your beer quality.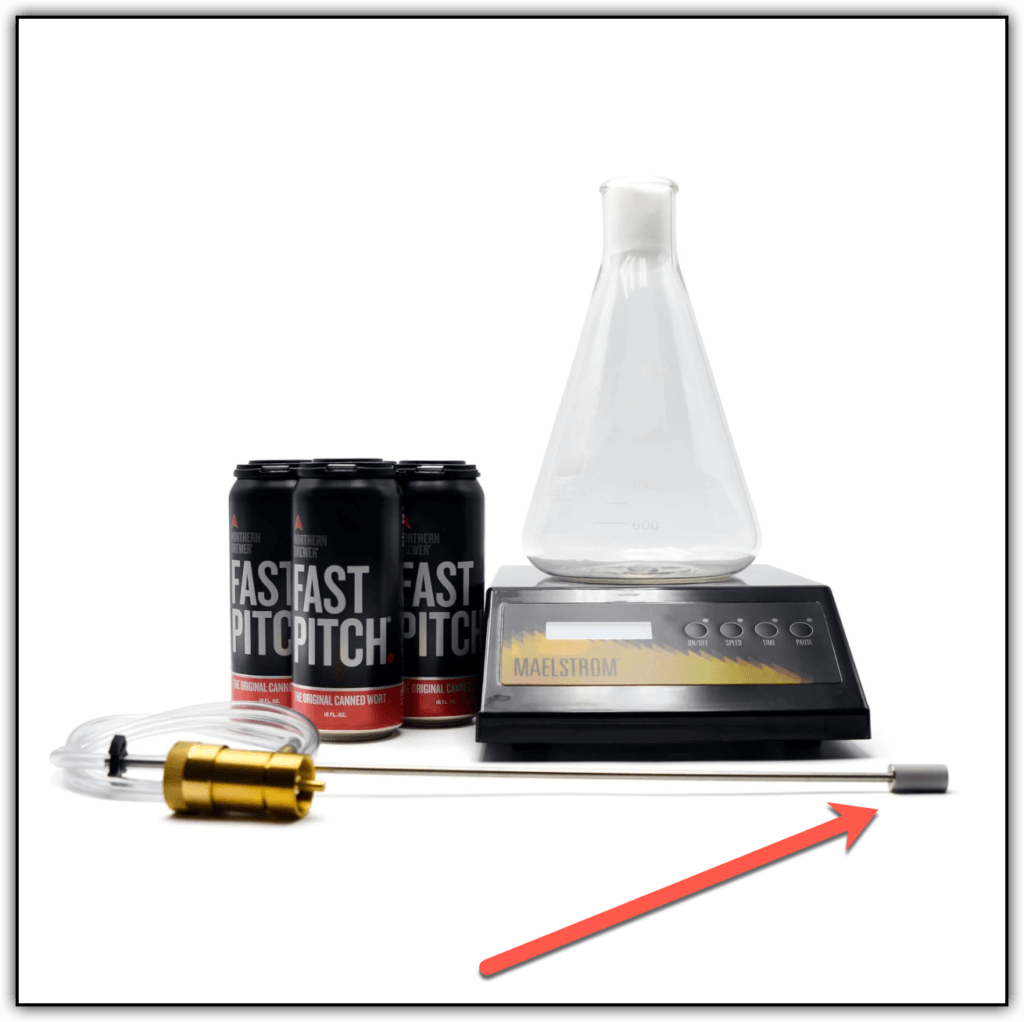 The yeast went pretty crazy, and I had numerous blow-overs. All equipment including the foil top of the starter had been sanitized, but this could be a potential source of infection down the road.
The smell of the starter at the end of 3 days was very acetic, and smelled like vinegar or green apples. I thought I had ruined the yeast and would have to start over. But after reading posts in the homebrew forums, it sounded like it wasn't a big deal, especially for the type of yeast I was using (WL001 = Wy1056).
I decanted as much of the liquid as possible, and pitched the slurry. So far, so good. My beer doesn't taste like green apples.
Yeast starters are very important because it helps with the health of fermentation. One major thing you should use in your yeast starter is fresh oxygen.
How Did The Toasted Coconut In The Secondary Turn Out?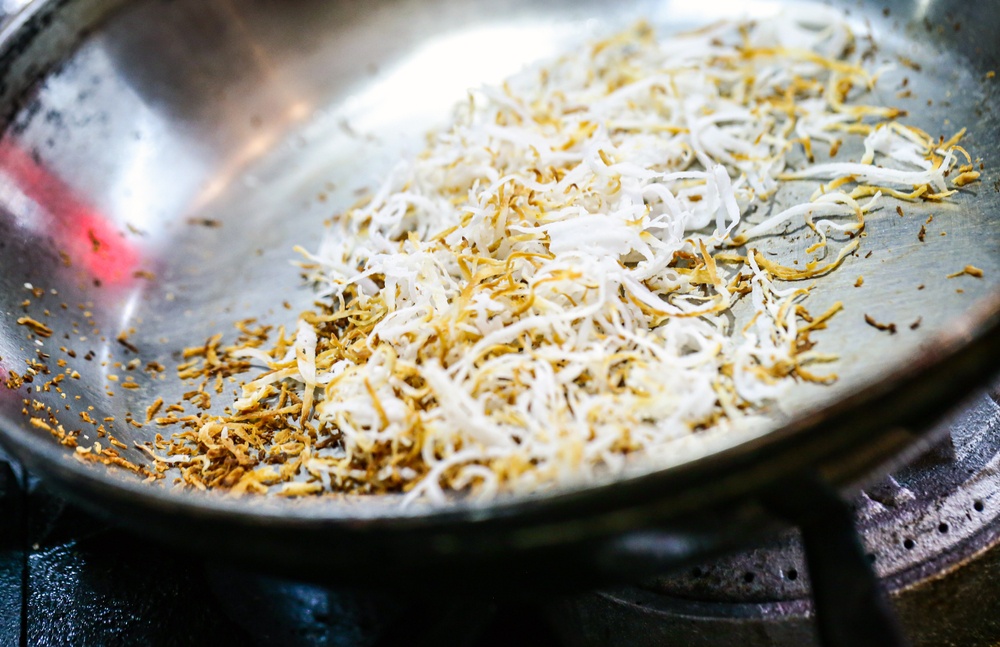 For this batch, I'm going to make use of a 3 gallon carboy. I want to divide the batch into two. One will have just the lemongrass and chile flavor. The 2nd half I will rack into a the 3 gallon secondary using the 4oz of coconut. I may bump it up depending on how to flavor goes. With 2.5 gallons, it it's much to waste on tasting, so I may just check the aroma.
I haven't decided whether to toast it or not yet, but am leaning towards NOT. Still that leaves the question of how to sanitize the coconut without adding too much extra alcohol to the beer.
How To Toast Coconut On A Stovetop
Can Toasted Coconut Infect Your Brew
information
Tasting Notes 1 Week Into Fermentation
I tasted the beer after 1 week of fermentation. Even that tiny amount of chiles gave 5 gallons of beer a very slight spicy character, and the pepper flavor came through well, though no too strong. I recently had Six Rivers Chili Pepper Ale and it was so spicy and peppery that I could not finish it.
However, the lemongrass character was very faint, so I added a 2nd stalk of lemongrass to the fermenter (noted in ingredients). That makes two total stalks. I'll let that sit for another week before bottling and dividing 1/2 the batch to secondary on some toasted coconut.
Additional Notes
What Are Yeast Rafts?
Within an hour or two of pitching the yeast, I noticed that little bits of what looked like debris started floating to the top of my fermenter. I wasn't quite sure what to make of it. I left for a week for Christmas holiday, and 7 days later, it looked like this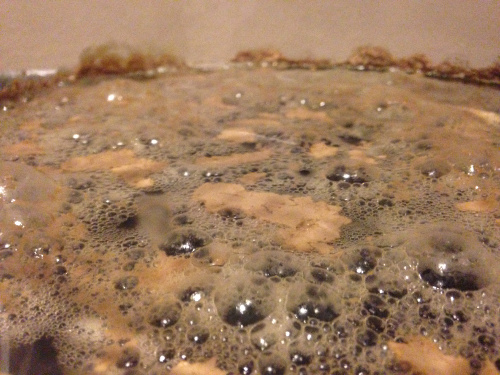 I'm pretty sure these are yeast rafts. Watch out if you Google "yeast rafts" because many images related to this search are of people that can't tell if it's a beer infection or not. Gross. Barf. Seriously. Some beer infections look pretty bad.
From the taste of the beer (see above) so far, they certainly are not an infection, and though originally slightly off-putting, it sounds like it isn't indicative of any wrongdoing on my part.
Flavor Additions Post Fermentation
I ended up adding a 2nd stalk of lemongrass to the fermenter for a week because the initial tasting was weak on lemongrass flavor.
I split the batch in half, and added 1/2 lb toasted coconut to the secondary (then bottled the rest). I left that for about 2-3 weeks before bottling.
Final Tasting of My Lemongrass Thai Chili Pail Ale
This beer is pretty awesome. It's definitely one of my favorites I've made. It's crisp, refreshing, and the spice amount is perfect for what I was looking for – barely perceptible.
The tiny amount of chili peppers I added was just enough to give the beer a bit of a kick on the way down your throat. There's pretty much no spiciness other than that.
The lemongrass flavor is very obvious, perhaps a bit too obvious. I might dial it back a few notches next time. I love lemongrass, so I'm happy with the taste, but I think for most people it will be a bit overwhelming. Still, it tastes naturally lemony, which is great compared to some of these artificially flavored beers.
The coconut batch turned out very different! The level of spiciness is much more obvious, and the lemongrass is much less forward. I have no idea why this would happen. The coconut flavor was a bit disappointing to me, but it's gotten mixed reviews so far. It's very clear that I used RAW, toasted coconut.
It's not sweet like an almond joy, or like coconut curry (which was what I was aiming for). It's like drinking a beer and biting a coconut. However, my brother said he liked that it had a natural-ness to it, and it's certainly not an offensive flavor to have in a beer. I think it might work better in a porter or stout, something with roasty flavors to compliment.
Best Weird Homebrewing Book
This was one of the first beers I made, and it just happened to turn out great. However, many other experiments turned out terrible, like the time I tried to add avocado to a stout. If you're looking do some freaky beer experiments without going too far off the rails, I highly recommend the recipe book Experimental Homebrewing.