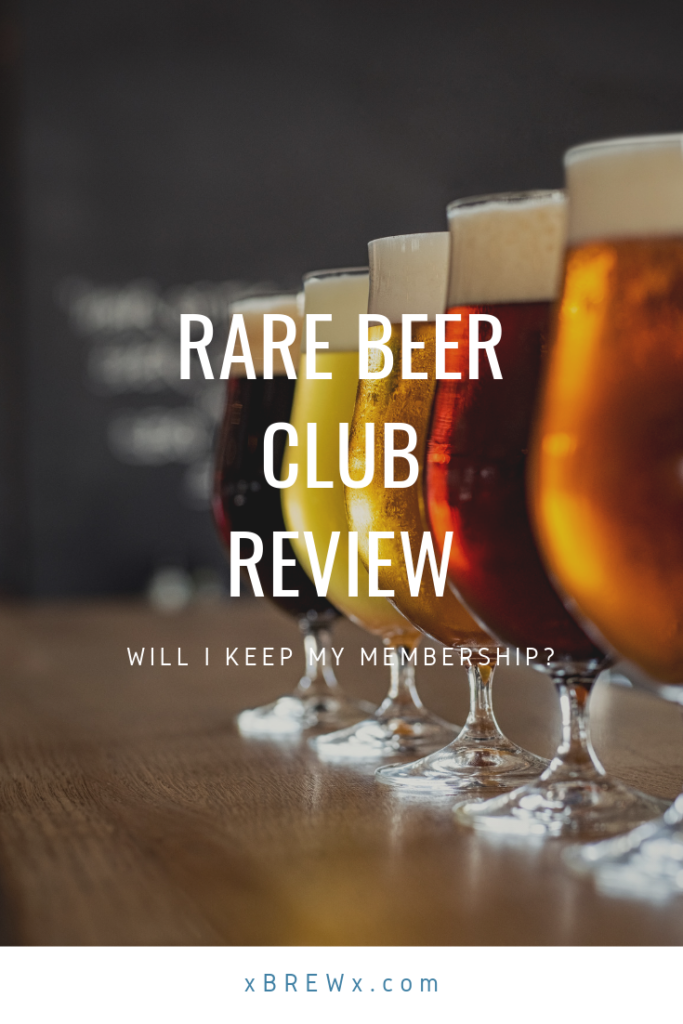 Club Name: Rare Beer Club
Monthly Cost: $34.95 per month plus $14 S&H
Rating: 98/100
Quick Summary: Of all the beer clubs I've tried for my blog reviews, the Rare Beer Club is the only one that I will keep long term. They deliver high quality, hard to find beers that I would not be able to source myself (without significant effort)
---
Rare Beer Club Review
One reason I like beer clubs is that it sets a limit on what I buy during the month. Specialty releases get expensive at $10-$25+ bottle. I love beer, but I also have a mortgage to pay, so I try to limit the expensive stuff I buy.
On top of the cost of having excellent taste in beer, I'm also homebrewer, so I really don't "need" all this beer. (Awesome problem to have, right?)
Aside from the good beer, one of the main reasons why I prefer the Rare Beer Club over any other beer of the month club is that it's an easy way to source my monthly "special" beer purchases.
Honestly, I don't want to be one of those beer trader guys who line up for 10 hours to get two cases of one-off releases, then trade them online. Doing that stuff is basically a full time job, and kind of ruins the fun of drinking good beer IMO.
The Rare Beer Club is a monthly curated selection of two brews in 750ml bottles from the US and around the world. There's a lot more to appreciate about this service, so keep reading to see if it's the kind of thing that will appeal to your style of drinking.
Quick Opinion: I haven't been disappointed by a beer selection yet, and will continue to be a member indefinitely.
Is The Beer Any Good?
My first delivery was a bottle of Buzzerkeley from Calicraft Brewing and something else I can't remember. The next months were and a bottle of Zona Cesarini (IPA from Italy), Chernyy Medved (Russian Imperial Stout with cherries), and Brouwerij De Ranke's Père Noël.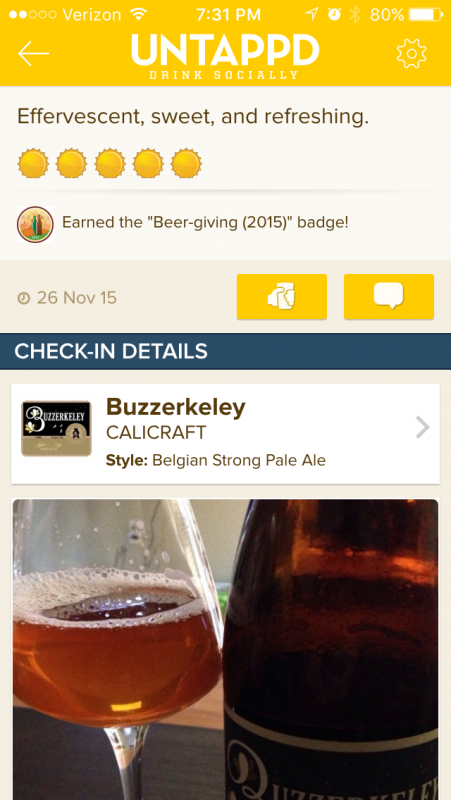 The Père Noël was probably my favorite of the bunch so far because I'm on a big Belgian beer kick lately. Also, it's an extremely rare beer that only has a certain amount of cases shipped to the US each year, so I felt pretty special drinking it. lol. Yeah, maybe there was some placebo there, but who cares. It's fun!
You can actually view past selections all the way back to 1996, which is pretty crazy. They also allow you to add more beer to your order if anything is left over from previous months.
One really cool thing they did in December was send out an email with a special offer for rare winter beers. There were four unique selections you could add to your order. Hey – it's the holidays, people are drinking and celebrating, right? I didn't order them because I had already spend enough money on booze, but I really, really wanted to.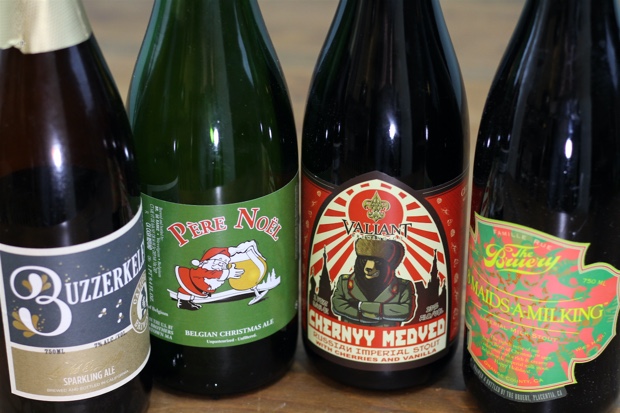 2019 Rare Beer Club Update
After quite some time as a member, I took a break. For 2019, I decided to update this review to see if the Rare Beer Club was still worth the money.
Good news. It is.
Two of the beers I got a hold of in recent packages were a Mango double IPA from Zipline and a scotch ale from The Lost Abbey.
At first glance, you might think that a scotch ale and a mango IPA aren't anything to write home about, and you'd be right. They are pretty easy styles of beer to find in the wild.
However, I've never seen this particular bottle from The Lost Abbey – I guess it was some kind of collaboration between The Rare Beer Club and the brewery.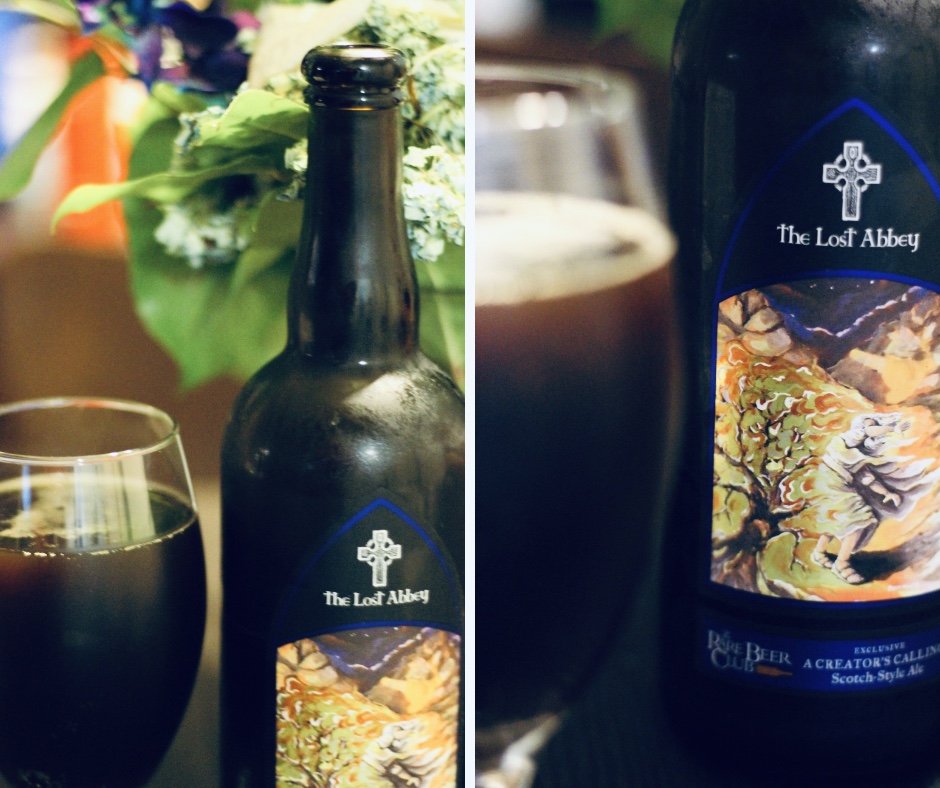 The mango IPA was from Zipline brewery, which is all the way in Lincoln Nebraska. There's no way I'd ever be exposed to this beer out here in California!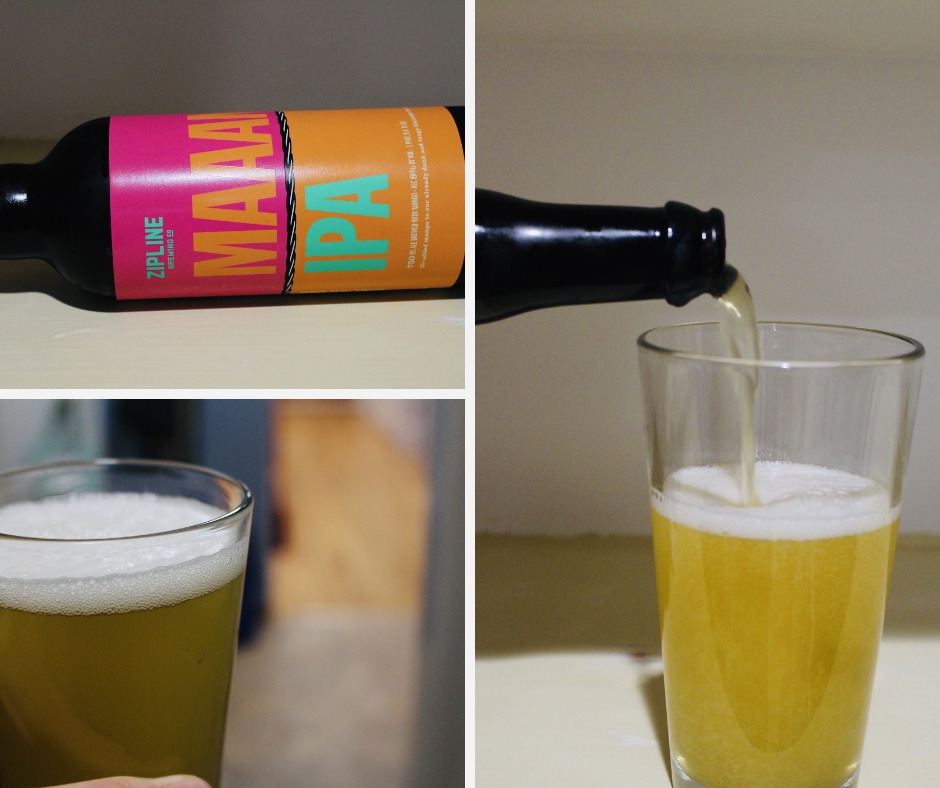 This was a delicious hazy IPA, obviously with plenty of mango influence, but not overly artificial tasting.
How's The Customer Service?
My first beer shipment was not the same two that were listed on the website. I emailed them on Oct 31, and received a response from them on November 3rd explaining that the first shipment is a mix of previous selections they have on hand. I could order the two from the current month on the next shipment if I wanted.
Side Note: They replied to my email in bright blue text with typewriter font, which reminds me of something my grandfather would do. Time to update your email communication style guys!
I'm actually a member of their rare cheese club, and cigar club too (for a different website), and somehow my card got rejected, so I called their phone number. I was surprised that I wasn't put on hold for more than a minute, and I got to speak to a real human who was able to fix the issue. Less than 5 minutes total on the phone.
Now THAT is surprising in today's world of phone trees and outsourced call centers in India.
Learn About The Beer You Drink!
I LOVE the beer history and brewery notes included with each package.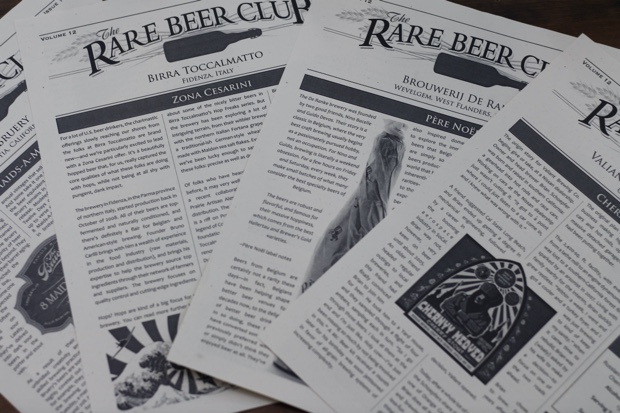 Part of enjoying a beer is really understand what it's supposed to be. Even if your palate is not very refined (or maybe expecially if it's not refined), reading notes can help you to understand what you should be tasting and looking for in the beer.
Plus, it's fun to know the history of the beer and the brewery. Is it a special release? Is it a unique twist on a standard brew they make? Was it real cherries or cherry puree they used? What was the yeast blend, or how did they achieve a certain flavor profile?
These are all super interesting questions to look into, and for me, as a homebrewer, it also gives me ideas of what to try next in my own recipes.
>>> Join The Rare Beer Club Here!
Why I Prefer Rare Beer Club Over Other Clubs
There are lots of beer clubs online. I've tried about 10 of them, and this club is my favorite. It's the only one I really stuck with long term. There are three main reasons why.
#1) It saves me time. I just can't try all the beers in the world, so the Rare Beer Club is a good way to try the best of the best without getting overwhelmed with the massive selection available online.
Plus, I don't want to spend a bunch of time researching what's the best of the best, and then time on top of that trying to acquire these bottles.
RBC allows me to get a hold of some rare selections without me spending a bunch of time to get them. They're delivered automatically, and I just enjoy the surprise!
#2) It also limits my spending on booze. Every time I try to get a couple bottles from a place like Craft Beer Kings or Tavour, I end up ordering a case of 12.
For example, I wanted a bottle of Jester King's Le Petite Prince to harvest yeast from the dregs so I could make a clone. Of course, the bottle was like $20, plus shipping, but I could get free shipping if I ordered over $35 in beer…so that's what I did.
In fact, I found a bunch of stuff I wanted to try, so a $20 bottle of beer for a homebrew project ended being a lot more expensive than I planned.
Yeah, yeah. First world problem. But really. It does curb my spending on booze.
You might say, but the 750ml rare beers are more expensive! True, but for $50 a month I can satisfy my craving for variety. Good enough.
#3) I really hate beer collecting culture. It's annoying as shit to see a line of neckbeards out the door at bottle release parties, then watch them walk away with two cases of the same beer.
There's no way in hell they're drinking that. They are using it to trade. If you go online, there all kinds of special code words and a whole culture surrounding the trading of rare beers.
I like craft beer. But I'm not going to wait in line for two hours and fight crowds to get it. If that's your jam — great. Go for it. It's just not my style.
With the Rare Beer Club I can get a hold of a few goodies, and that's good enough for me.
Pros
Delivered automatically, no selection stress
Excellent monthly curation, wide variety of breweries
Brewery and beer notes included
Can add from past selections to increase order size (if you really want!)
2, 4, and 6 bottle options
exclusive selections pop up from time to time (they've got the hookup!)
Cons
Only two breweries per month
Limited selection compared to beer "shopping" sites
Pricey compared to regular craft beer of the month clubs (including shipping, it's like $25/bottle)
>>> Join The Rare Beer Club Here!
Who Is The Rare Beer Club Good For?
If you don't want to obsess about finding good beer, and just want to kick back and enjoy a few professionally curated craft beer selections each month then this membership from monthlyclubs.com is perfect for you. If you often share great beer with friends and want to show off a few items that they can't find at the local bottle shop, again, the Rare Beer Club is perfect.
RBC is also great for a craft beer enthusiast who feels like they are running out of things to try locally. For example, myself! My local Bevmo ran out of interesting beer for me to try within the first six months of moving here. Sure, there are things I haven't tried yet, but they don't excite me. Trying them is almost like going through the motions. Anyway, if you are "stuck", then the Rare Beer Club can unstick you.
>>> Join The Rare Beer Club Here!
Who Won't Like This Beer Club?
For those that want more control over the beers they sample, this might not be the club for you. If you'd like something where you have a bit more control over which beers get delivered each month, check out my review of Tavour.
It's a very different system, but still has a curation element to it. They email you every day with an option to put a beer in your "box" then ship you the box at the end of the month.
Also, if you're looking for discounts or bulk ordering, you won't get that here.
Lastly, if you just like basic European lagers or low ABV beers, you are probably not gonna like these. These are big, bold, and beautiful.
Would I Order From Them Again?
OMG YES. As mentioned above, once I get through doing all these reviews and ratings of the clubs, this is the only one I'm going to keep. Quality over quantity baby!
Want To Join The Rare Beer Club?
Sign Up Here and get your first order shipped to your home! You can order between 2-12 months, or have an open ended shipment like me. There's a choice of 2 bottles, 4 bottles, or 6 bottles per shipment (always from two breweries).
By purchasing through my link you also help support my blog since I receive a commission for each sale.